We offer a free quote to assess your fuseboard/consumer unit this can be done by sending us a photo, a video call or a visit.  
Your fuse board, or to give it the proper name your Consumer Unit, is the electrical hub of your home. It distributes electricity to your lights, plug sockets, oven etc. if working correctly it should protect your cables from overload.
The consumer unit gives you and your family protection from serious shock or electrical fire. This is why installing the consumer unit properly and fully testing the installation goes a long way to ensure the electrical safety of your home.  A well installed good quality consumer unit protects your home and is less likely to cause costly faults in the future.
We only install RCBO units, this means thay have an individual RCD for each circuit, this reduces nuisance tripping and makes finding faults much quicker.  All our consumer units now come with an SPD (Surge protection device) in line with current the current building regulations.
Contact us for a free quotation.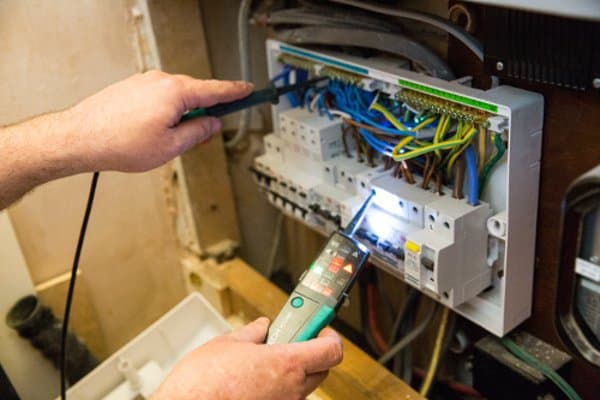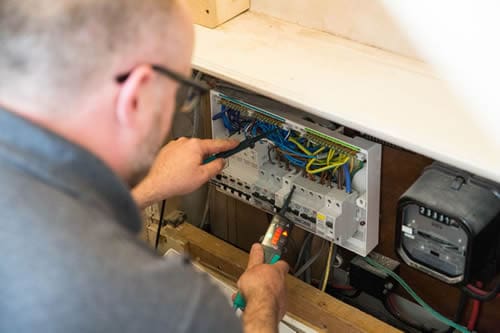 Replacement fuse board is a job for registered electricians
A rogue trader or somebody not qualified and experienced in upgrading consumer units could do untold damage to your home and put your family's safety at risk.
So if your fuse board looks something like this it could be time to get some free advice on getting an upgrade.